Profile
First Sponsor Group Limited

was incorporated in the Cayman Islands on 24 September 2007 as an exempted company with limited liability under the Cayman Companies Law. The Company is a public company listed on the Main Board of the Singapore Exchange Securities Trading Limited on 22 July 2014.
KEY CONTROLLING SHAREHOLDERS
The Group is supported by both its established key controlling shareholders, the Hong Leong group of companies ("Hong Leong Group Singapore"), through its shareholding interests in City Developments Limited, and Tai Tak Estates Sendirian Berhad ("Tai Tak").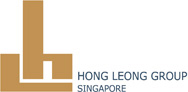 Hong Leong Group Singapore is a globally diversified conglomerate. Its core businesses include investment holding, property holding and development, hotel ownership and management, hospitality real estate management, financial services, manufacturing, trading and distribution.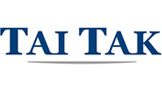 Tai Tak is a private company with a long operating history which was incorporated in Singapore in 1954. It currently invests in a wide range of businesses including plantations, listed and private equities and property holding and development.
OUR PRESENCE